Main Page/Draft
From MidrangeWiki
---
This is a testing area for revisions, overhauls and improvements to the Main Page. This is needed because the wiki software, MediaWiki, has the Main Page configured to be one of a small set of pages which only a user with administrative edit privileges can edit, to prevent spam or vandalism.
---
Below is a copy of the Main Page wiki-code as of 07:10, 24 April 2008 (CDT) — MrDolomite • Talk
---
Welcome to the midrangeWiki!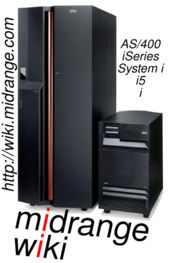 ---