Main Page
From MidrangeWiki
Welcome to the midrangeWiki!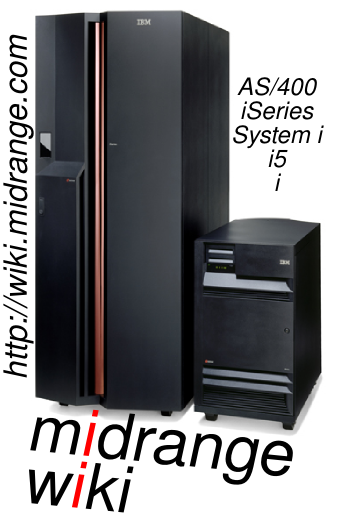 Welcome
The goal of this site is to provide information on the IBM i / System i / eServer iSeries / AS/400 system (yes, it has had a number of names).
All categories can be found in Special:Categories and [[Category:Categories]].
Overview
Operations
Programming
Languages
Tools
Editors
Certifications
Software
Midrange People in Social Media
Other Information
One of the goals of this Wiki is to replace the current Midrange FAQ with a somewhat more robust system. The current effort can be found in here.
The primary administrator for this site is David Gibbs.